Thank you for contacting Affordable Roofing & Solar, a representative will contact you shortly.
SIMMITRI ENERGY
SIMMITRI OPTIMIZES
YOUR SOLAR INVESTMENT
BY FIRST EVALUATING THE HOMES OVERALL
PERFORMANCE TO DESIGN THE MOST
COST-EFFECTIVE SOLUTION POSSIBLE.


THIS IS WHY SIMMITRI SHINES OVER THE COMPETITION!
---
Simmitri's Balanced Approach
Simmitri (Symmetry) is known for being a solar innovator that believes that one-size does not fit all. The cookie-cutter approach to energy fails to recognize the unique differences and needs of each and every individual home. Our mission is to restore the balance-of-power between the utility company and the individual. We level the scales by providing every client with clean power designed and installed the way it should be done with a focus on efficiency, comfort, health, safety and ultimately, cost-effectiveness.
Simmitri approaches energy production holistically. We do not simply look at an electric bill alone to determine what is needed but we also consider the health, safety, and comfort of the home. Our building performance analysts will evaluate the "whole home" and recommend improvements, before installing solar. This is known as a Comprehensive Energy Assessment (CEA).
Simmitri's long history has not only provided great value to our clients but also had a profound impact on the environment.
---
Frequently Asked Questions (FAQ)
WHAT IS THE MOST COST EFFECTIVE SOLAR DESIGN?
It is a design that incorporates the entire energy infrastructure of your home. This is accomplished with a Home Energy Assessment. During a home energy assessment, a certified energy advisor evaluates your entire home as one interconnected system to understand exactly how its using and wasting energy.
The assessment takes between 2-4 hours and considers your HVAC equipment, water systems, levels of insulation and energy drawing devices. The energy advisor will also perform a blower door test to check for air leaks and perform safety tests on your furnace and water heater. Before installing solar, we will have the data needed to provide you with the most appropriate and optimized system size. We will also rate and score your home. This approach has saved our clients thousands of dollars and even saved some of our client's lives. (Life-saving discovery)
---
NET METERING
Net excess generation (NEG) is carried forward to a customer's next bill. Under prior law, any NEG remaining at the end of each 12-month period was granted to the customer's utility. AB 920 of 2009 gave customers two additional options for the NEG remaining after a 12 month period. Customers have the option of rolling over any remaining NEG from month-to-month indefinitely, or they can receive financial compensation from their utility for the remaining NEG. The CPUC set the compensation rate at the 12-month average spot market price for the hours of 7 am to 5 pm for the year in which the surplus power was generated. The rate-making authorities of municipal utilities must develop their own compensation method for the remaining NEG through a public proceeding.
---
PROPERTY TAX EXCLUSION FOR SOLAR
Section 73 of the California Revenue and Taxation Code allows a property tax exclusion for certain types of solar energy systems installed between January 1, 1999, and December 31, 2024. This section was amended by AB 1451 in September 2008 to include the construction of an active solar energy system incorporated by an owner-builder in the initial construction of a new building that the owner-builder does not intend to occupy or use. This only applies if the owner-builder did not already receive an exclusion for the same active solar energy system and only if the initial purchaser purchased the new building prior to that building becoming subject to reassessment to the owner-builder. ABX1-15 of 2011 clarified that systems installed through sale-leaseback arrangements or partnership flip structures can benefit from this exclusion. Click here and here for Letters to Assessors from the State Board of Equalization that further explain the impact of ABX1-15.
Qualifying active solar energy systems are defined as those that "are thermally isolated from living space or any other area where the energy is used, to provide for the collection, storage, or distribution of solar energy." These include solar space conditioning systems, solar water heating systems, active solar energy systems, solar process heating systems, photovoltaic (PV) systems, and solar thermal electric systems, and solar mechanical energy. Solar pool heating systems and solar hot-tub-heating systems are not eligible.
Components included under the exclusion include storage devices, power conditioning equipment, transfer equipment, and parts. Pipes and ducts that are used to carry both solar energy and energy derived from other sources qualify for the exemption only to the extent of 75% of their full cash value. Likewise, dual-use equipment for solar-electric systems qualifies for the exclusion only to the extent of 75% of its value.
---
BATTERY STORAGE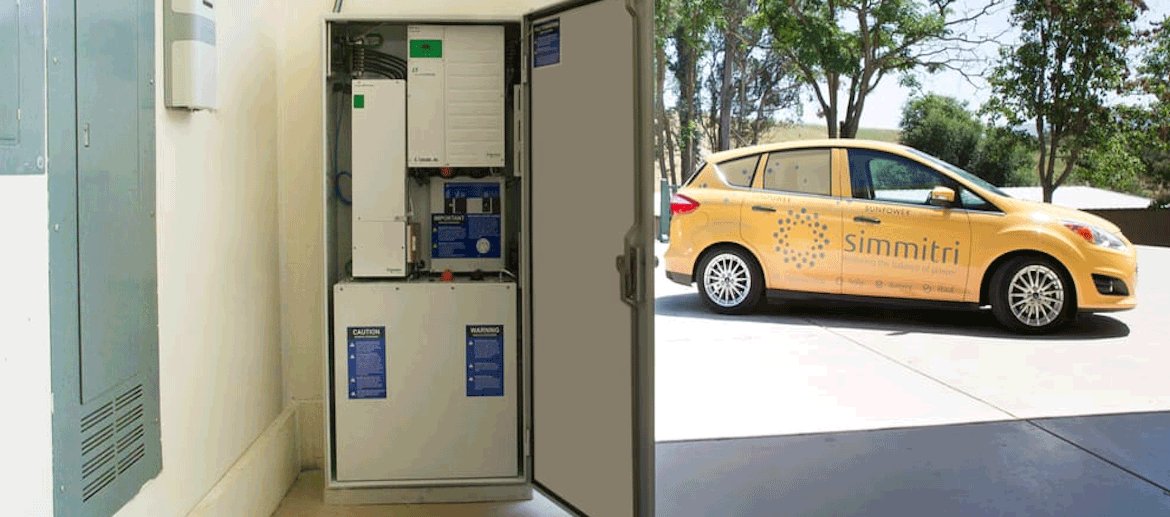 BECOME GRID INDEPENDENT.
BECOME YOUR OWN RENEWABLE ENERGY UTILITY
---
How do Batteries Work?
A home battery is ideal for pairing with solar panel systems. It allows you to store solar power at home for you to use later when electricity is more expensive or when the grid goes down.
You can store your solar energy at home, in the battery pack, instead of sending it back into the electric grid. Later, you can use the electricity stored in your home battery instead of having to buy it from your utility.
Our Reviews
See Why Our Customers Love Talking About Us
"They educated me on the best solutions for my family, Jonathan was very knowledgeable in both roofing and solar. My house is 100% running off of the sun and this is the best option to take care of my family and the planet, excellent installation and optimal operation of the panels."
Jhonathan C.
Gilroy, CA
"I have a small family business for years. We were a little sceptical at first since there was no money out of pocket and they said the savings would pay for the program. 10 months later, its still working. I have been able to obtain savings with almost no risk thanks to the installation of the solar panels and new LED lighting. They also did something to our HVAC unit and got it to run more efficient."

Rick S.
Gilroy, CA
"Simmitri Energy Efficiency was a great experience and the team was a pleasure to do business with!"
Wolfgang W.
Gilroy, CA
"I have started to see the solar generation. They installers followed Covid guidlies and I felt safe. In fact they came out one day and they where done. I never had come in contact with anyone. They turned on the system remotley and gave me access to the monitoring app."

Victoria L.
Gilroy, CA
"Good service, I love how attentive you are to any questions before your system, thanks for the help. I recommend it! New energy efficient roof."
Jackline R.
Gilroy, CA
"The Simmitri Team did an excellent job replacing my roof and installing my solar system. Jonathan Garcia was extremely responsive throughout the process."

Alan M.
Gilroy, CA